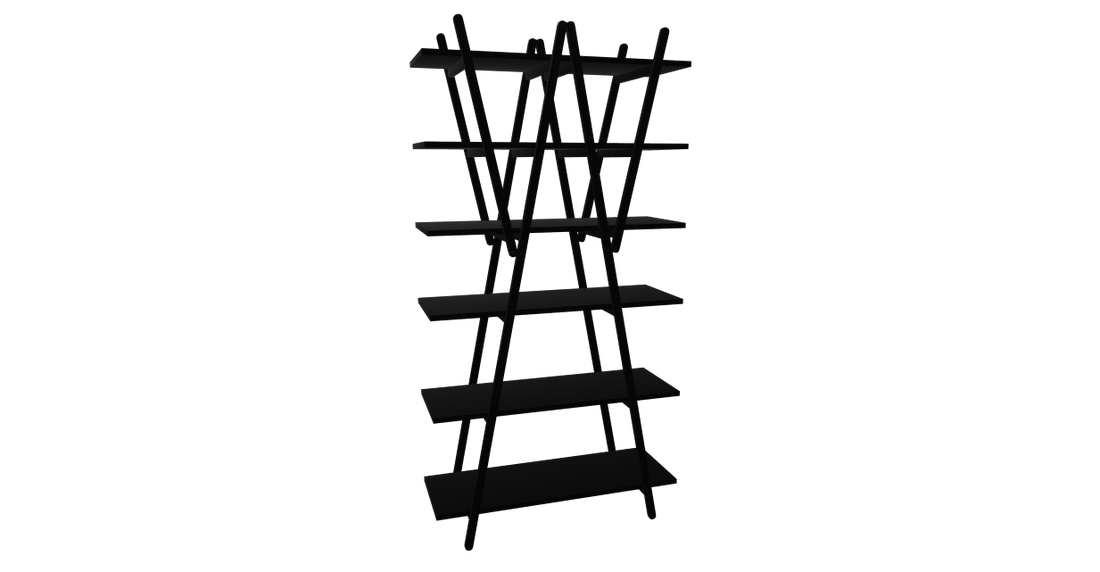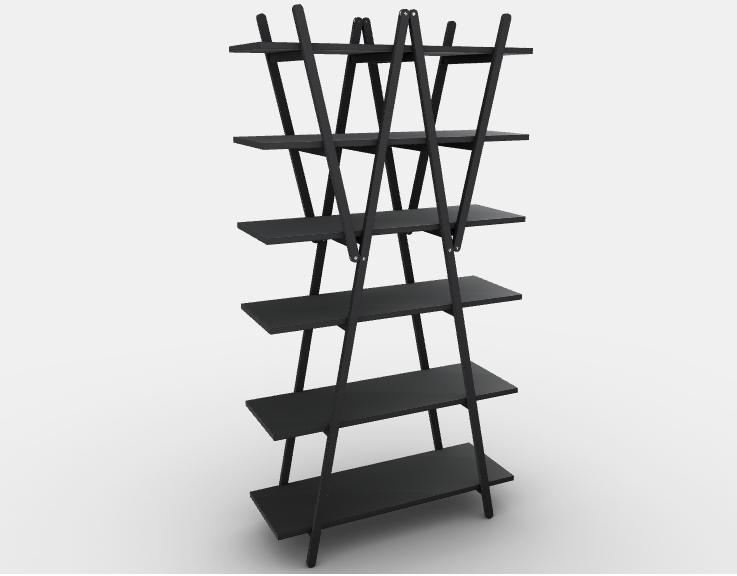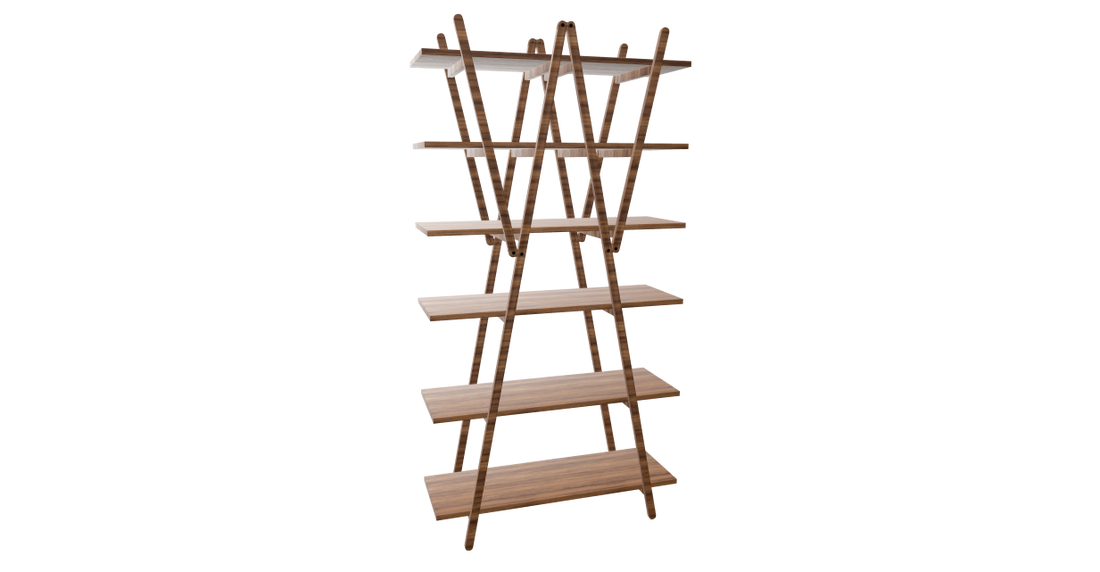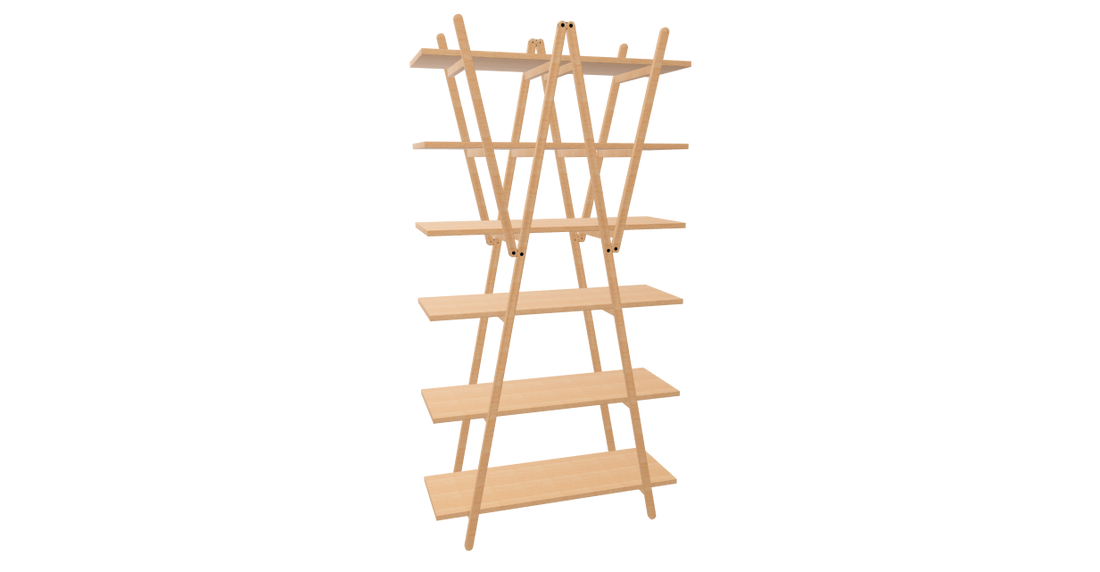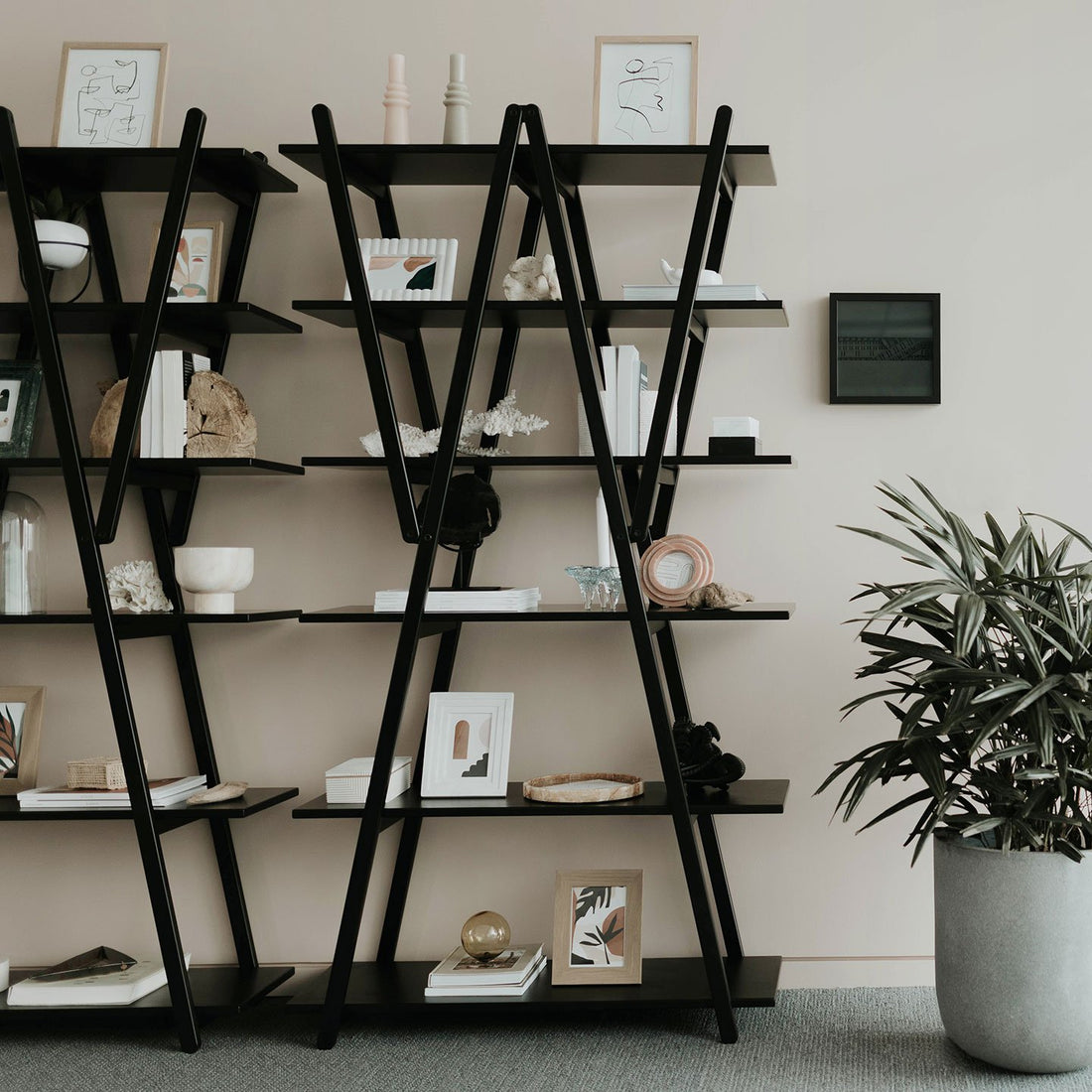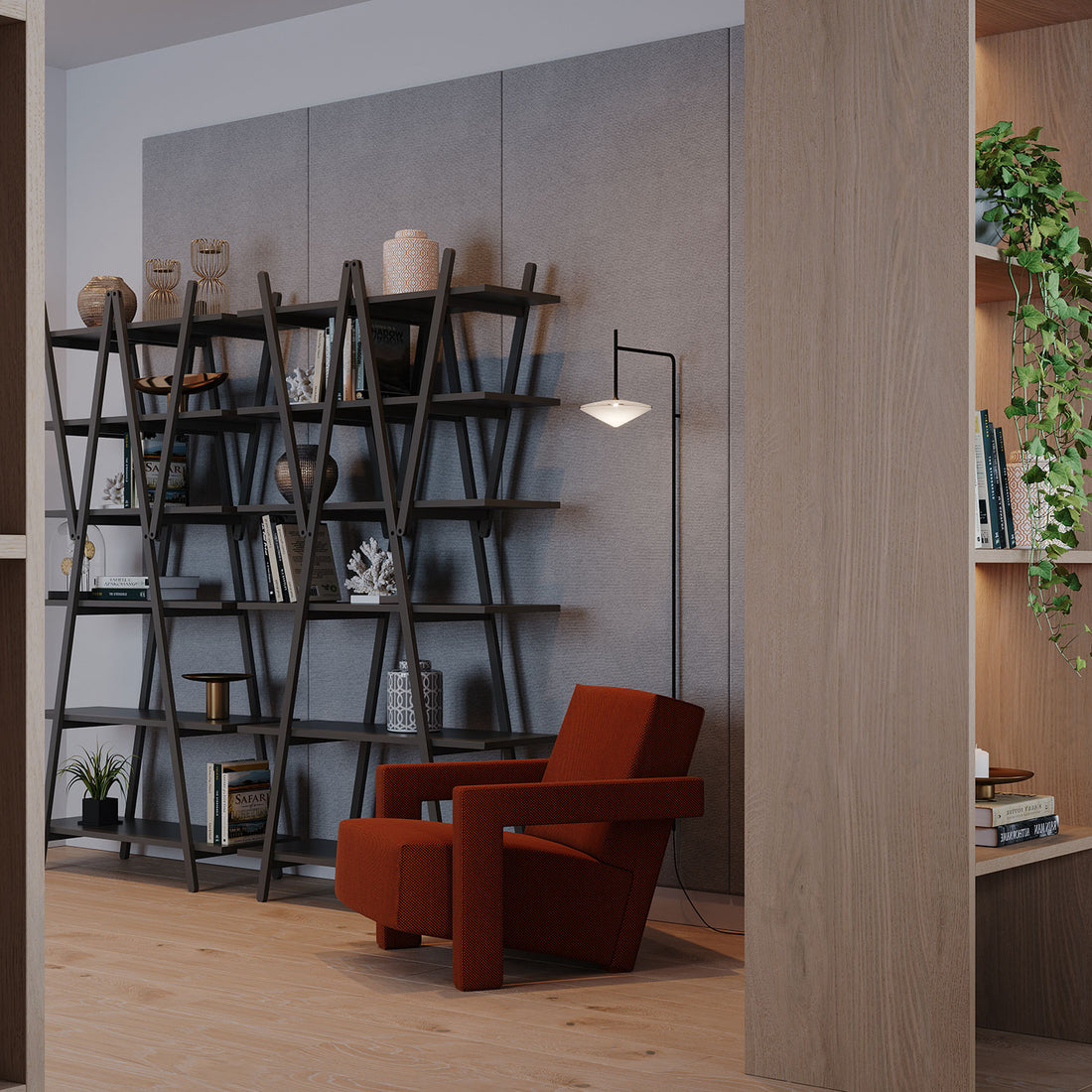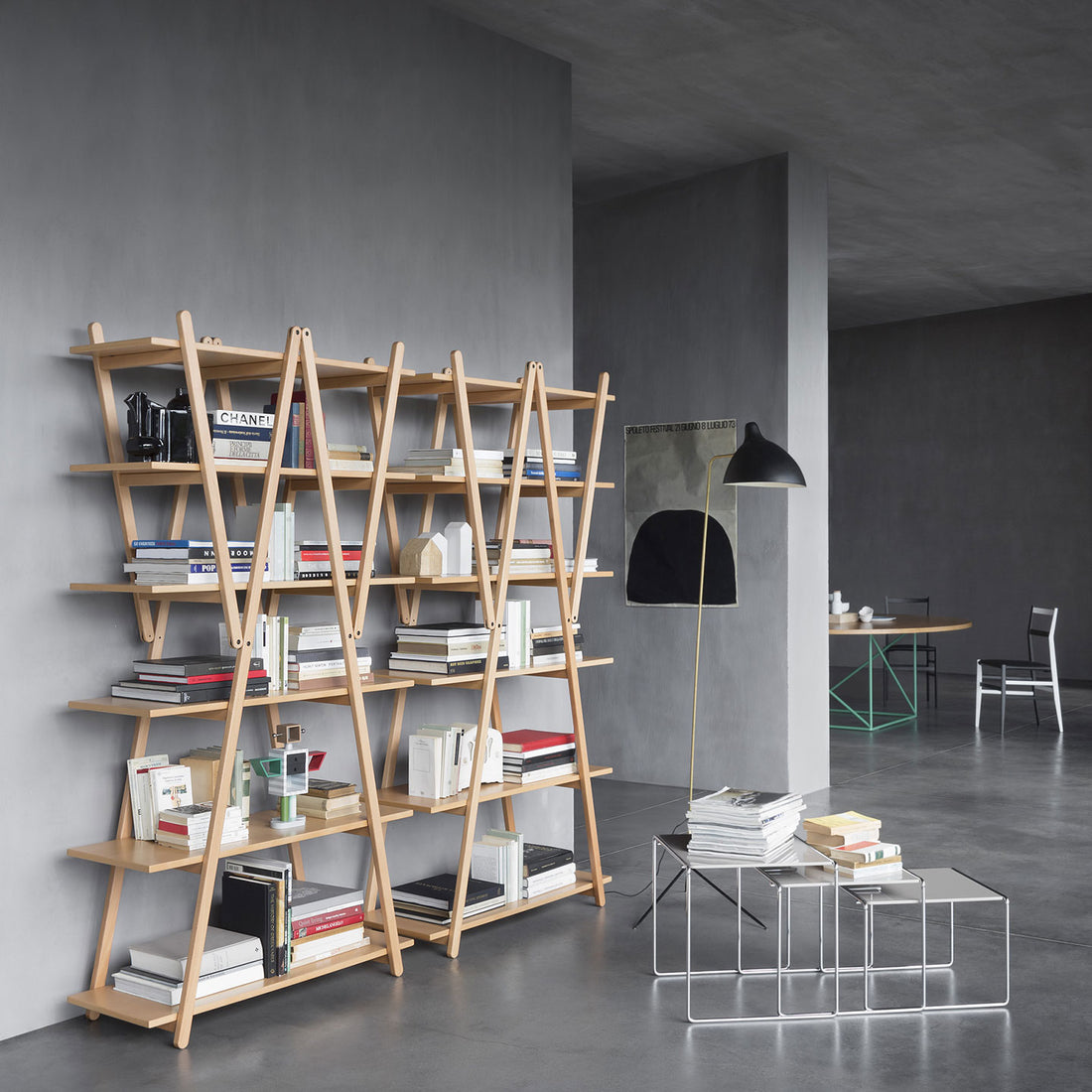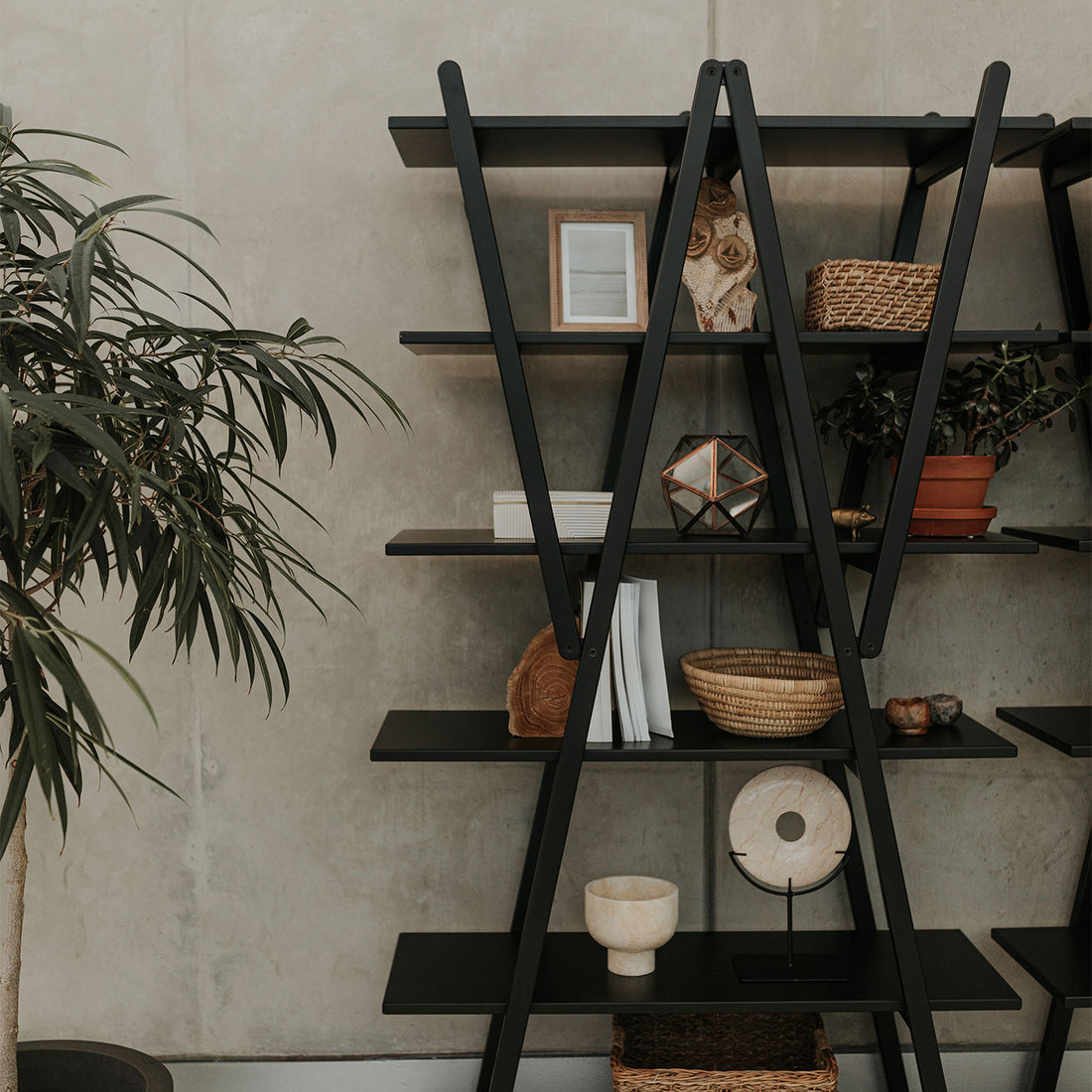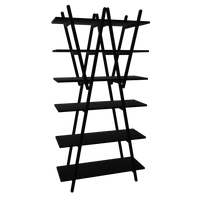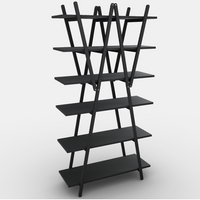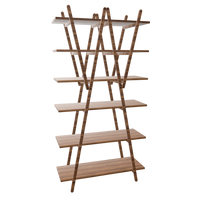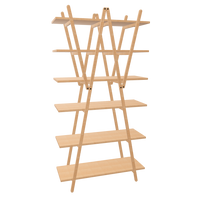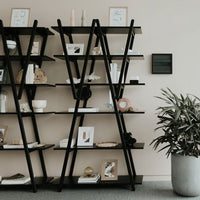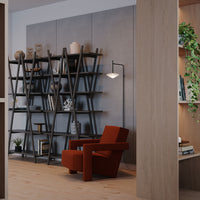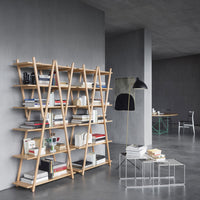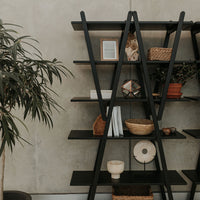 Category: Storage
Collection: Cassina, by Vico Magistretti
The Nuvola Rossa open back bookcase provides a commercial bookcase option that is also an ideal room divider, with hinges that allow it to be folded, reconfigured, or moved. An undisputed design icon since 1977, Nuvola Rossa is often imitated for its simple, clean design and interplay of shapes. Revolutionary in terms of construction, the diagonal bracing struts form the structural frame, eliminating the need for traditional side supports. The Nuvola Rossa is unique - bringing its modern aesthetics, durability, and modularity to the market. 
This bookcase consists of six shelves and a collapsible folding frame made of beech or walnut wood. When painted, the frame is always made of beech wood. The bottom two shelves have spacing of 15" (380mm). The upper shelves have spacing of 11.8" (300mm).
Manufactured in Italy
Fifteen to twenty (15-20) business days from date of order.
Ergonomic office accessories improve the functionality of your workspace by adding comfort and enhancing productivity. Work comfortably and efficiently by combining these accessories with an adjustable task chair and desk.
At Office Interiors, we make conscious choices in sourcing our products. We partner with manufacturers who are world leaders in environmentally friendly products. Prioritizing responsible sourcing through our partnerships helps us better serve not just our customers but also our planet. 
Learn more about Haworth's eco-friendly practices below.
Something For Our First-Time Office Furniture Buyers