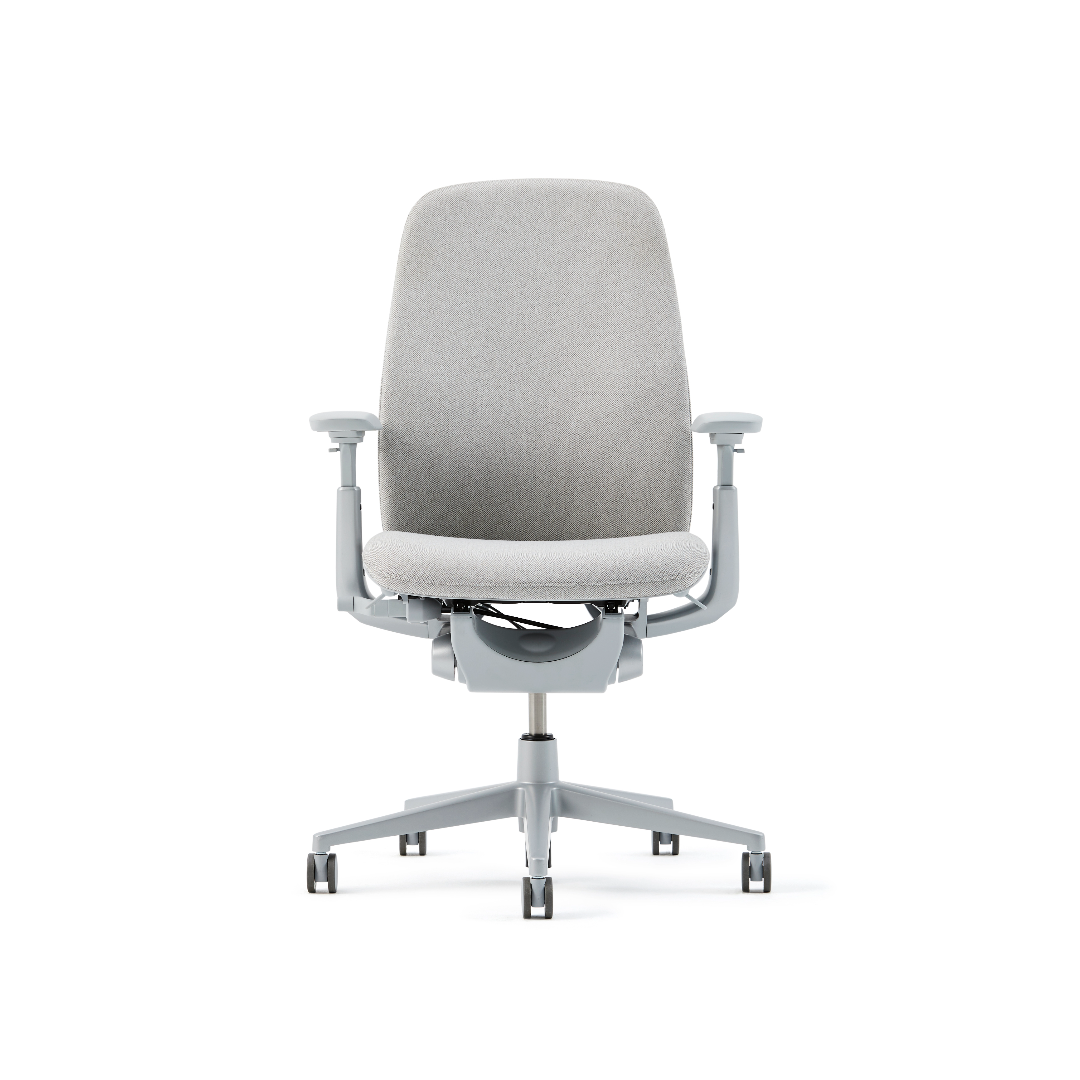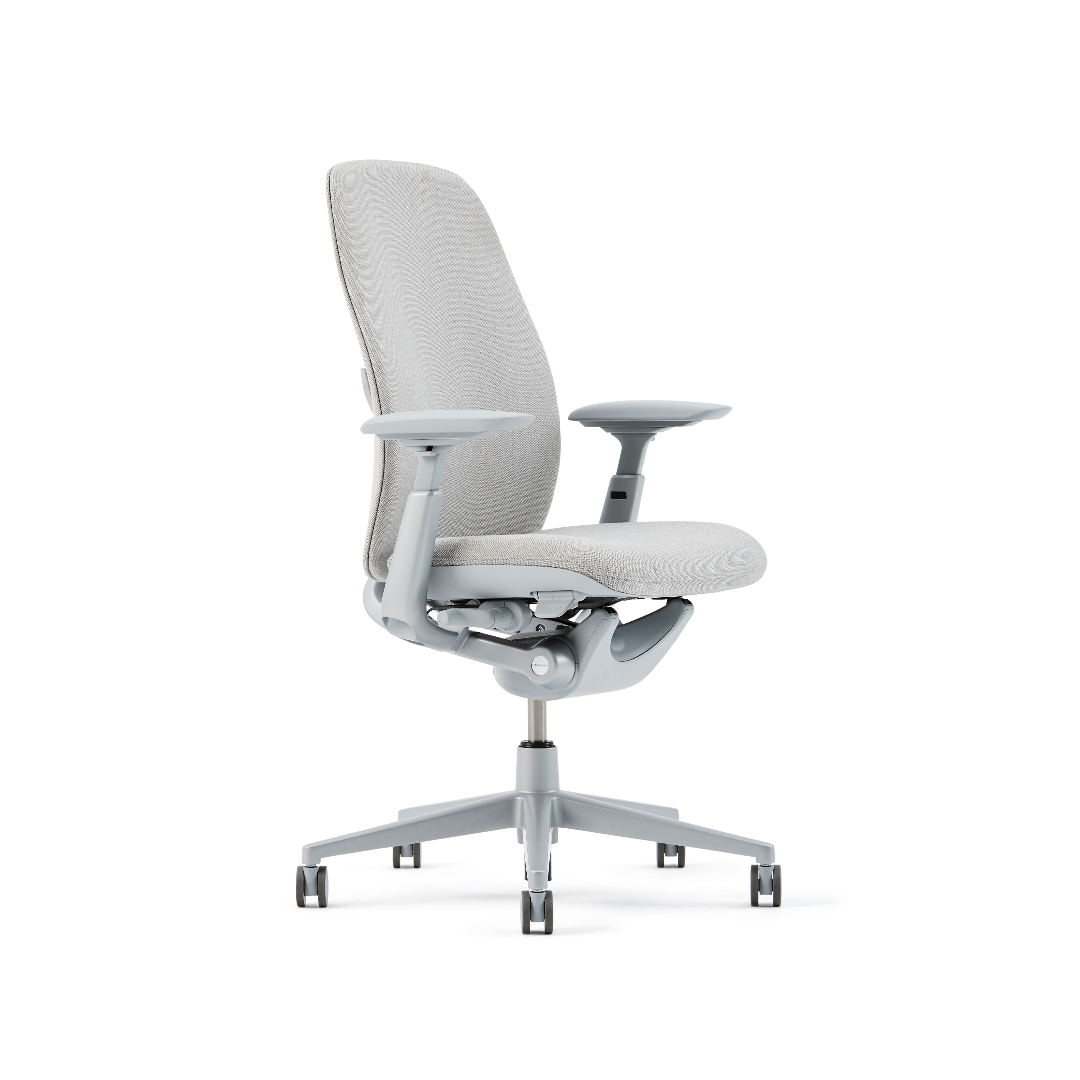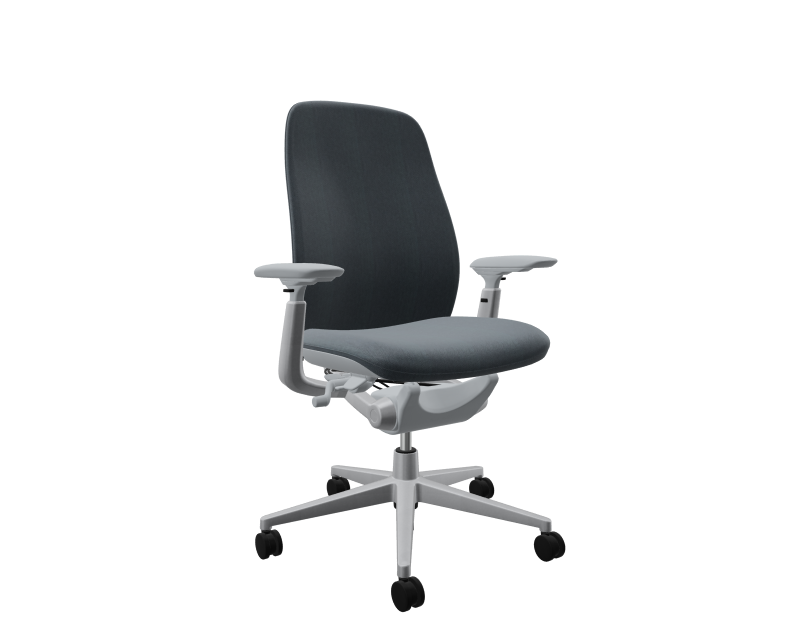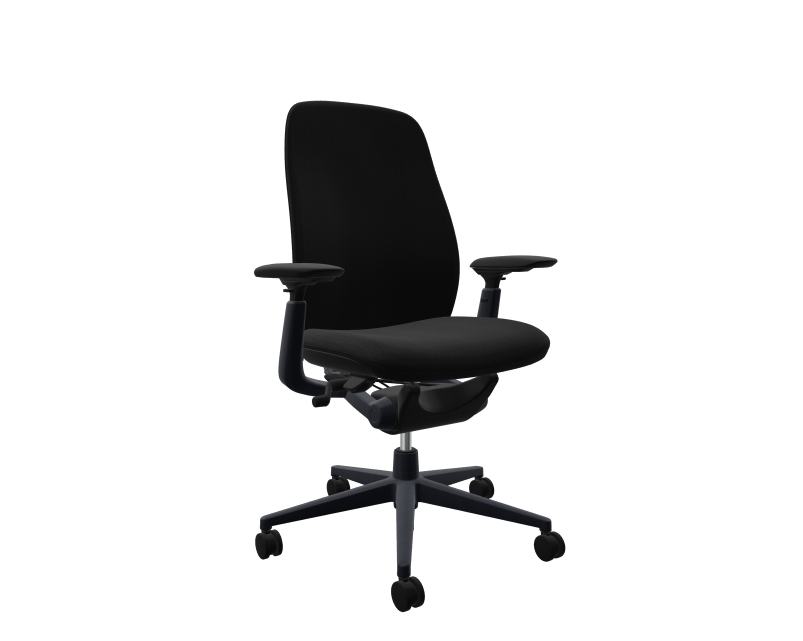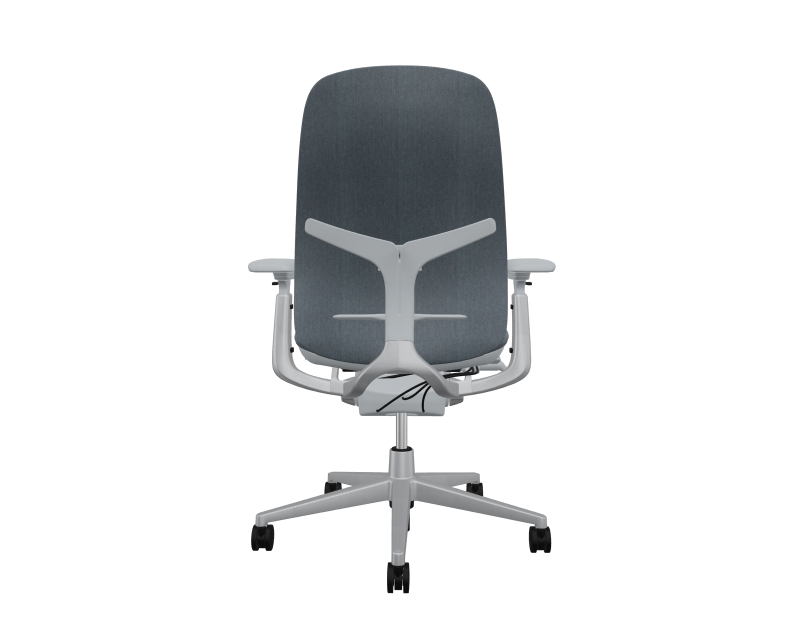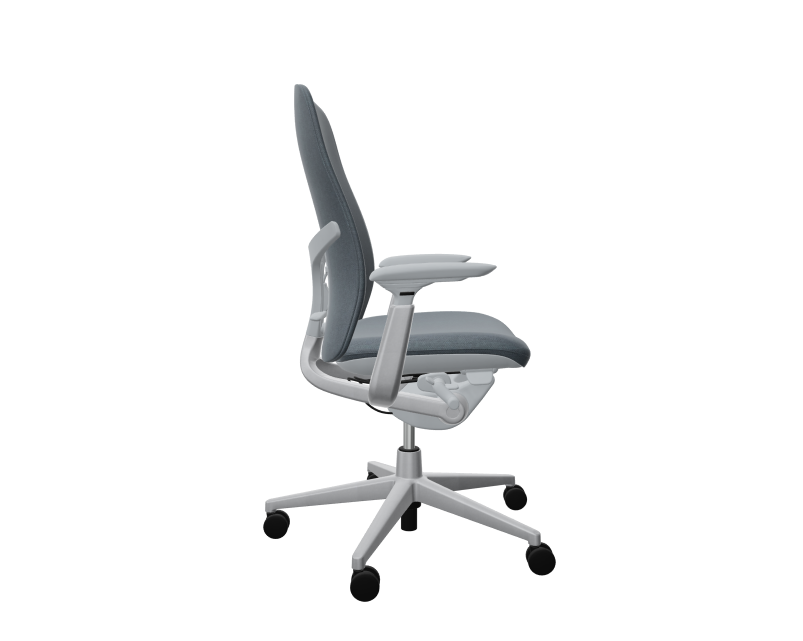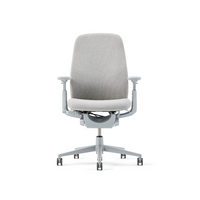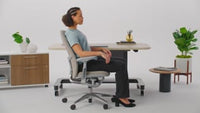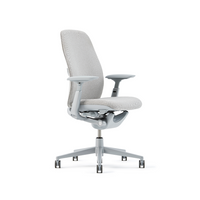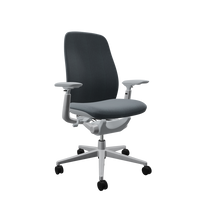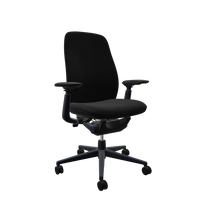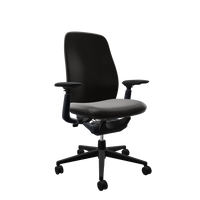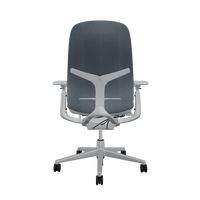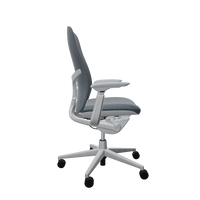 Building upon Haworth's legacy of seating research and expertise, the Zody LX ergonomic desk chair delivers unmatched comfort for more people in more postures. Designed to be the only chair you need for a height-adjustable desk, Zody LX has the ability to incorporate a dual posture feature that supports sitting and the in-between "perch" of sit-to-stand. The Zody LX still guards its proven performance and comfort with an elegant, fully upholstered design for configurations without the dual posture system. 
Features
Adjustable lumbar support
3" Seat depth adjustment
Waterfall Seat Edge
Tilt tension control with Back Lock
Fully upholstered, pebble-shaped back design
Flexible inner membrane provides lumbar support
4D arms fluidly adjust in height, side to side, front to back, and arm cap pivot position
High weight capacity at 400 lbs
Dual posture option supports seated and the in-between "perch" posture of sit-to-stand; ideal for use with a height-adjustable table
Ships assembled
Black: Black Aluminum Base | Black Trim | Black Fabric Back & Seat [Height adjustable lumbar | No Dual Posture System]
Black Wellington: Black Plastic Base | Black Trim | Black Faux Leather Back & Seat [No height adjustable lumbar | No Dual Posture system]
Hobson: Metallic Silver Aluminum Base | Grey Trim | Grey Fabric Back & Seat [Height adjustable Lumbar | Includes Dual Posture system]
Certifications & Awards
GREENGUARD Gold Certified
BIFMA LEVEL 3 Certified
Best of NeoCon - Silver Award
Metropolis Likes NeoCon Award
Cradle to Cradle Certified® Bronze
Interior Design's Best of Year Award Honoree
Ten to fifteen (10-15) business days from date of order.
Few things in the workplace evoke a stronger physical and emotional attachment than a person's chair. It's the center of work—and perhaps the single most important component of a healthy working environment. Haworth's ergonomic seating enables concentration and minimizes the distractions that stem from being uncomfortable.
Back Support
The lumbar vertebrae provide some motion but are designed to support the weight of the upper body. It curves along your lower back to reduce strain and fatigue.
Easy Adjustments
Different height adjustment and seat depth adjustment options let you find just the right position for your height, size and preference. The right dimensions allows the postural
muscles to better support the body and bolster the neuromuscular system.
Customized Comfort
Adjust the arms up and down, side to side, front to back, and in and out. Back stop limits the degree of recline, and forward tilt keeps you supported if you want a slightly forward lean.
No Hard Edges
Designed with a waterfall seat, which means the front edge slopes down to relieve pressure on your knees and legs.
At Office Interiors, we make conscious choices in sourcing our products. We partner with manufacturers who are world leaders in environmentally friendly products. Prioritizing responsible sourcing through our partnerships helps us better serve not just our customers but also our planet. 
Learn more about Haworth's eco-friendly practices below.
Inspiration
Explore spaces with a variety of Haworth seating options
Something For Our First-Time Office Furniture Buyers
Here's What People Think About Our Chairs
APA
my first ergonomic chair – wow!!!!
extremely comfy with so many features for a reasonable price. very happy i didn't spend upwards of $1000. also very cool that it comes in a giant box, already assembled lmao
Sean
Very comfortable. I'm 6'1 & 170 lbs. I use it with my Haworth upside desk. Good quality, comes assembled, thanks!
Deb Mccreanor
great chiar
I was needing a good quality chair, this was an excellent choice, tons of adjustability and very comfortable. would recommend for anyone who sits for long periods at a desk.
Freda Belton
Great Quality
I didn't know how uncomfortable I was until I purchased this chair. Thank you for the quality cushion and backrest.