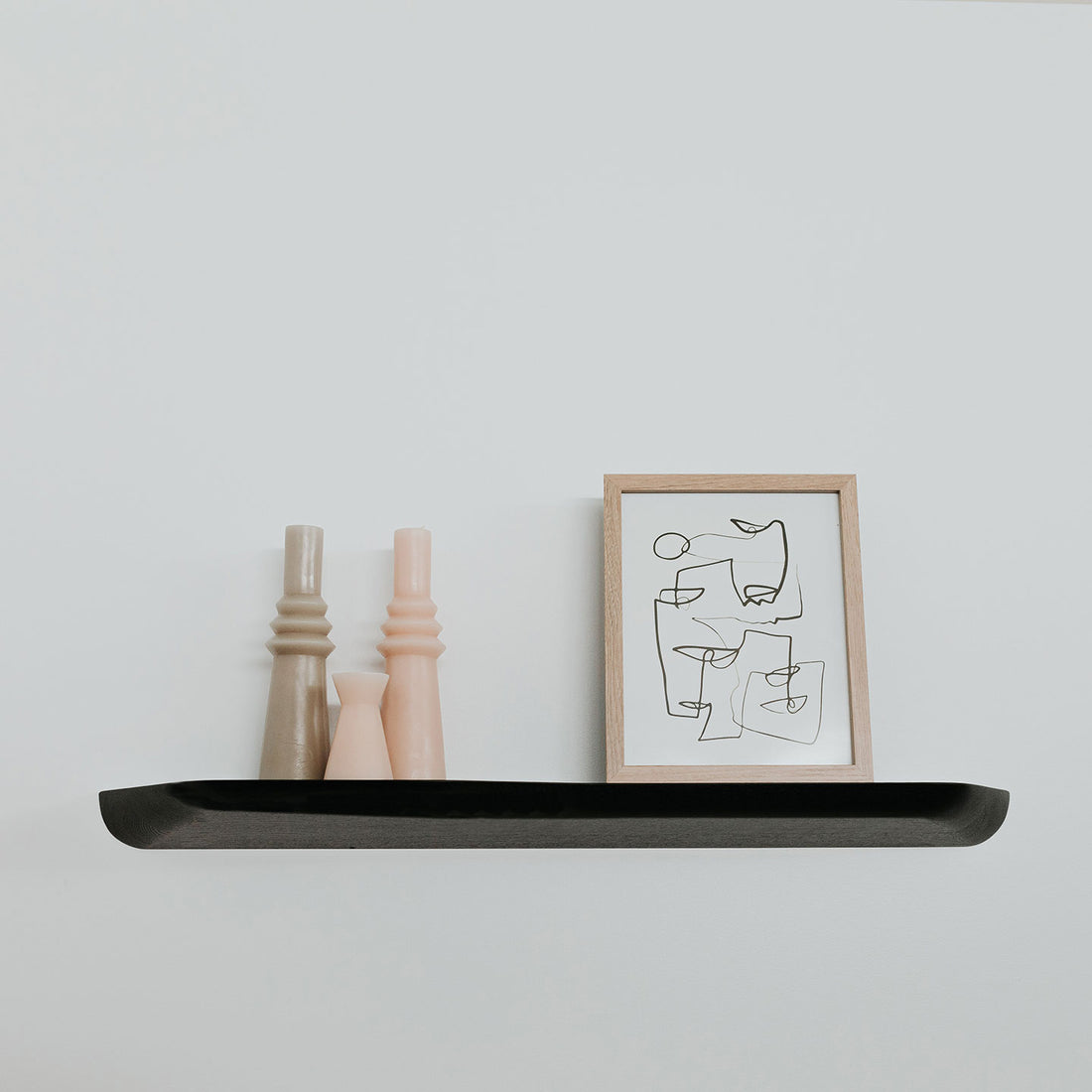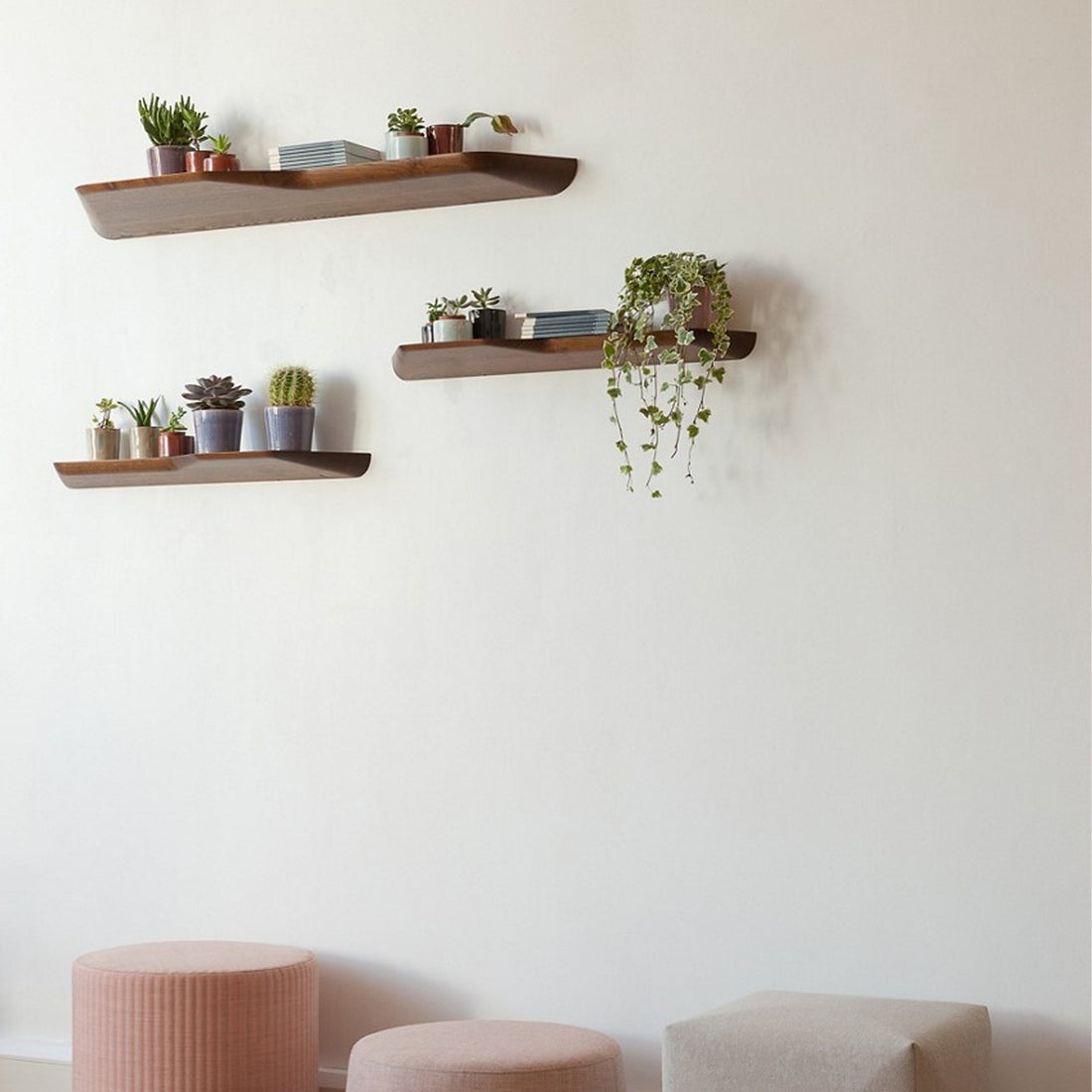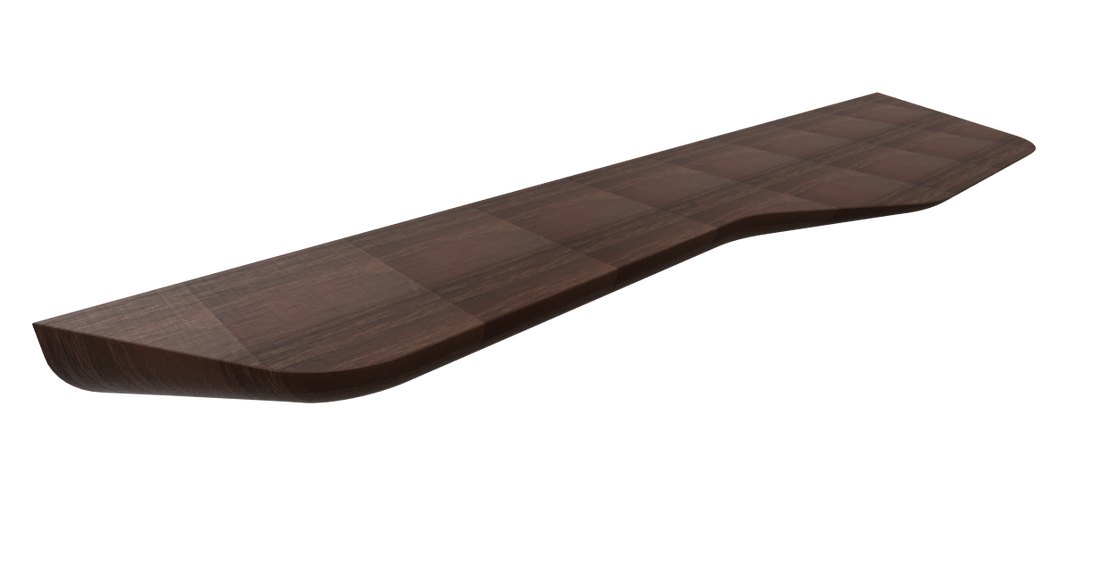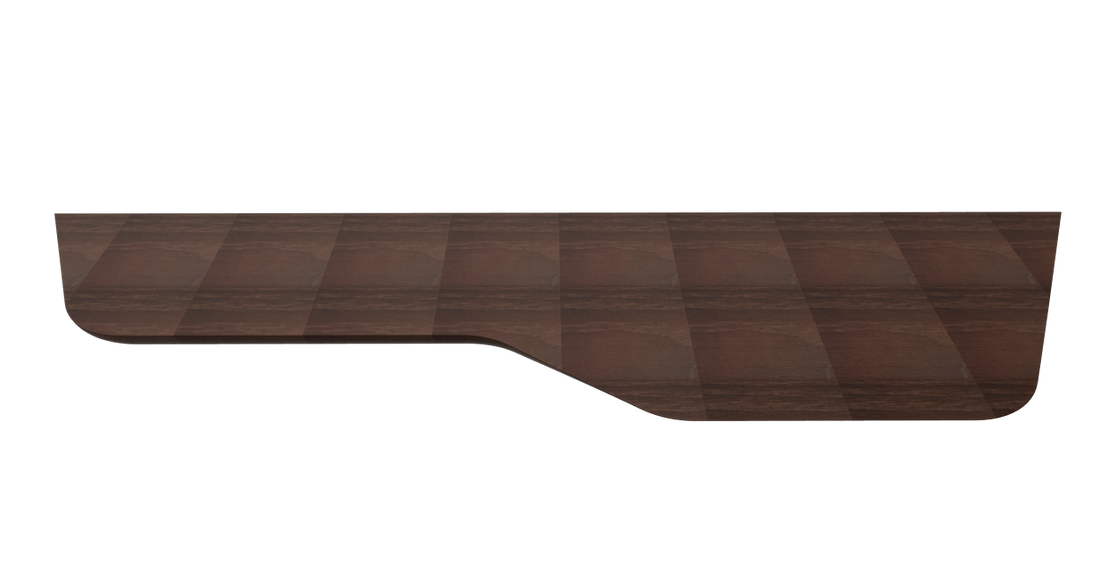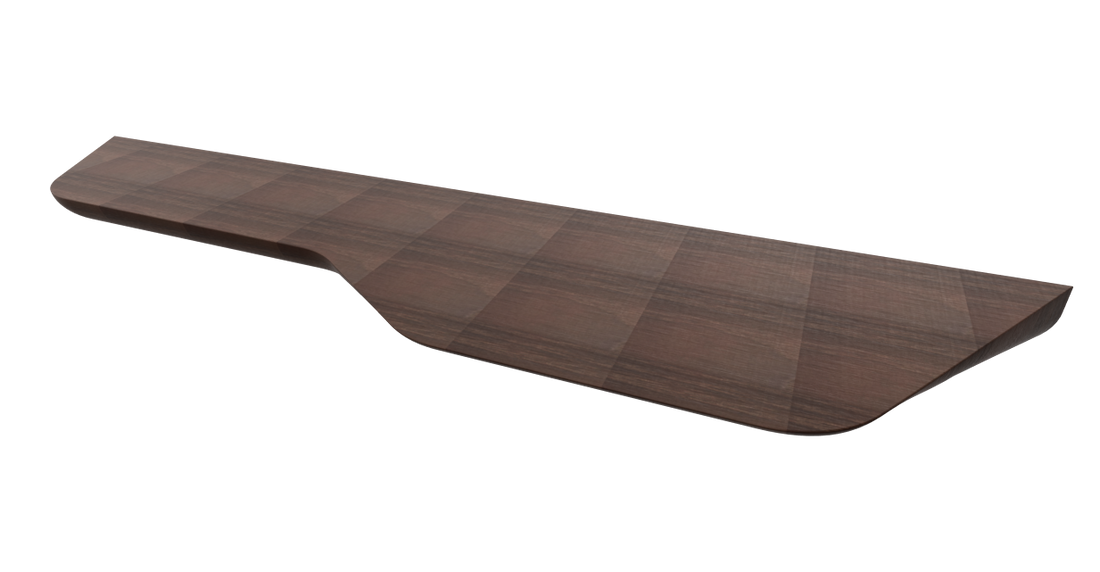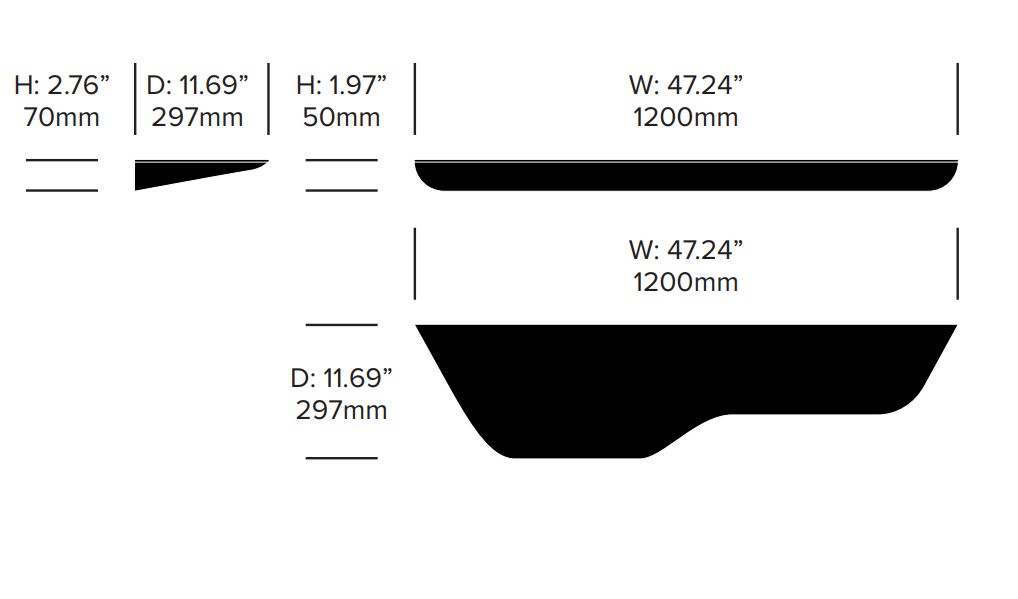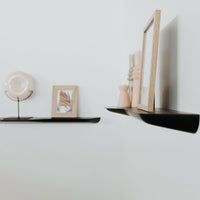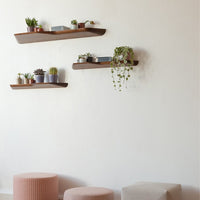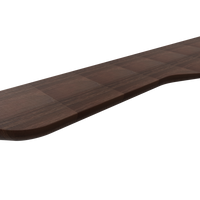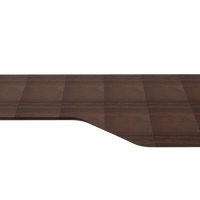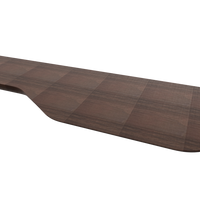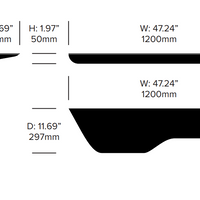 Category: Collaborative Tables
Collection: BuzziSpace, by Gerd Couckhuyt
Balancing the heft of solid wood with an organically curved edge, BuzziPlank feels at home as a wall-mounted display or as a ledge for frequently used items. The floating wood shelf complements modern spaces with its sleek and simple design; it's a handy place to serve life's little needs.
Features:
Material: Solid wood, Walnut stained ash
Right hand long edge
Includes three blind wall mount supports

Dimensions: 11.69" Deep (longest depth) x 47.24" Wide x 1.97" High
Manufactured in Germany 
Fifteen to twenty (15-20) business days from date of order.
Ergonomic office accessories improve the functionality of your workspace by adding comfort and enhancing productivity. Work comfortably and efficiently by combining these accessories with an adjustable task chair and desk.
At Office Interiors, we make conscious choices in sourcing our products. We partner with manufacturers who are world leaders in environmentally friendly products. Prioritizing responsible sourcing through our partnerships helps us better serve not just our customers but also our planet. 
Learn more about Haworth's eco-friendly practices below.
Something For Our First-Time Office Furniture Buyers