Task Chair Soft Caster Kits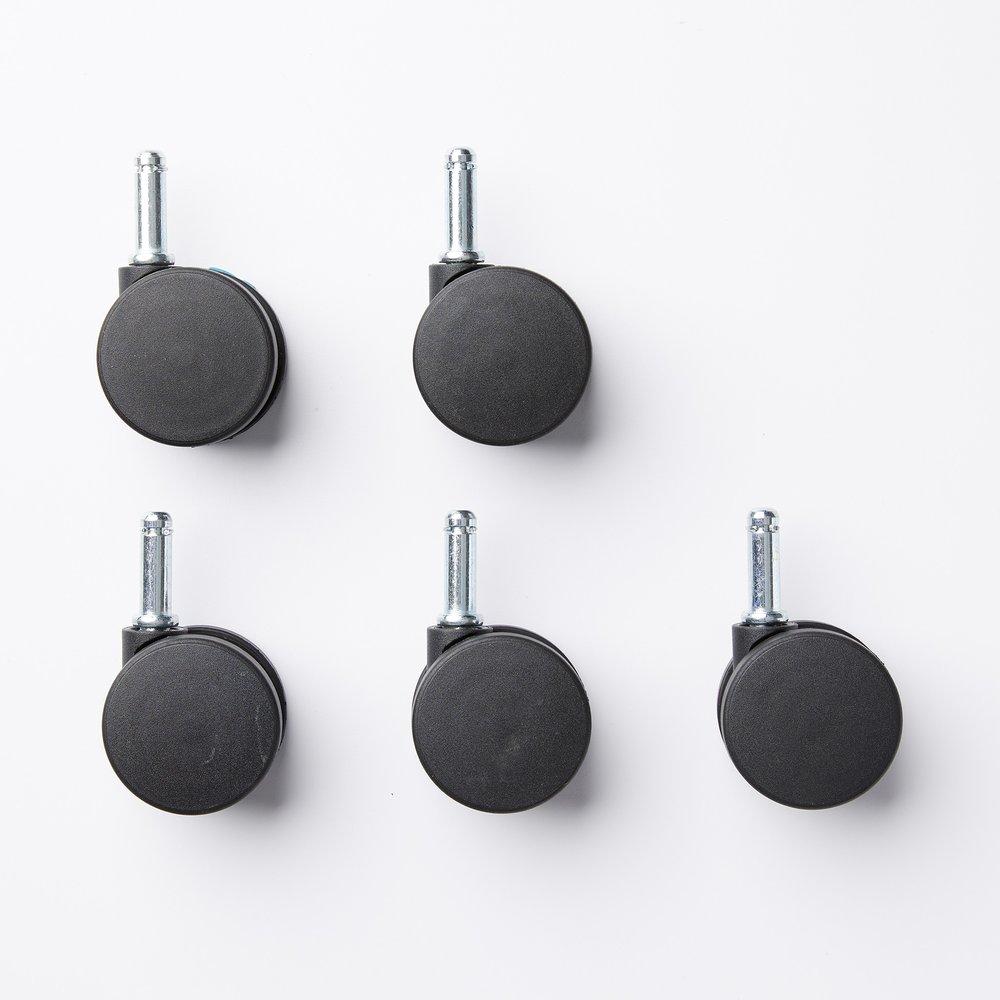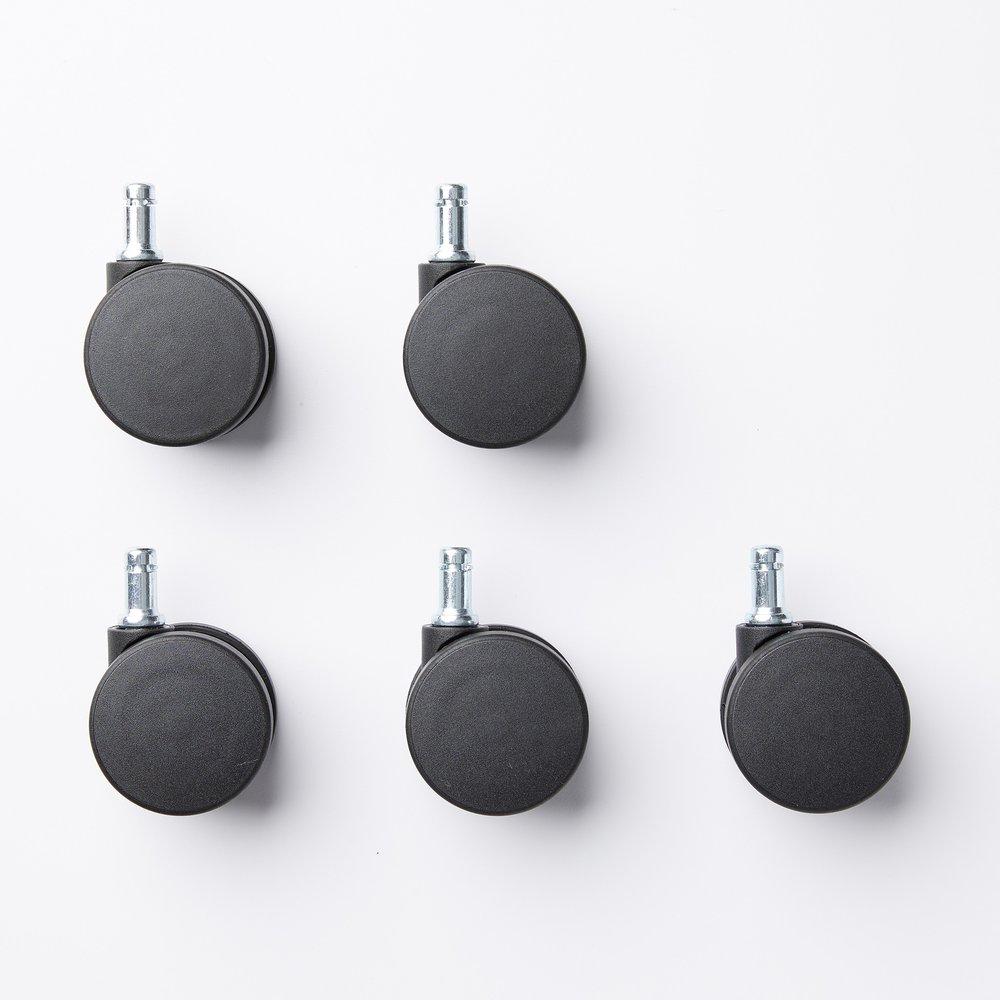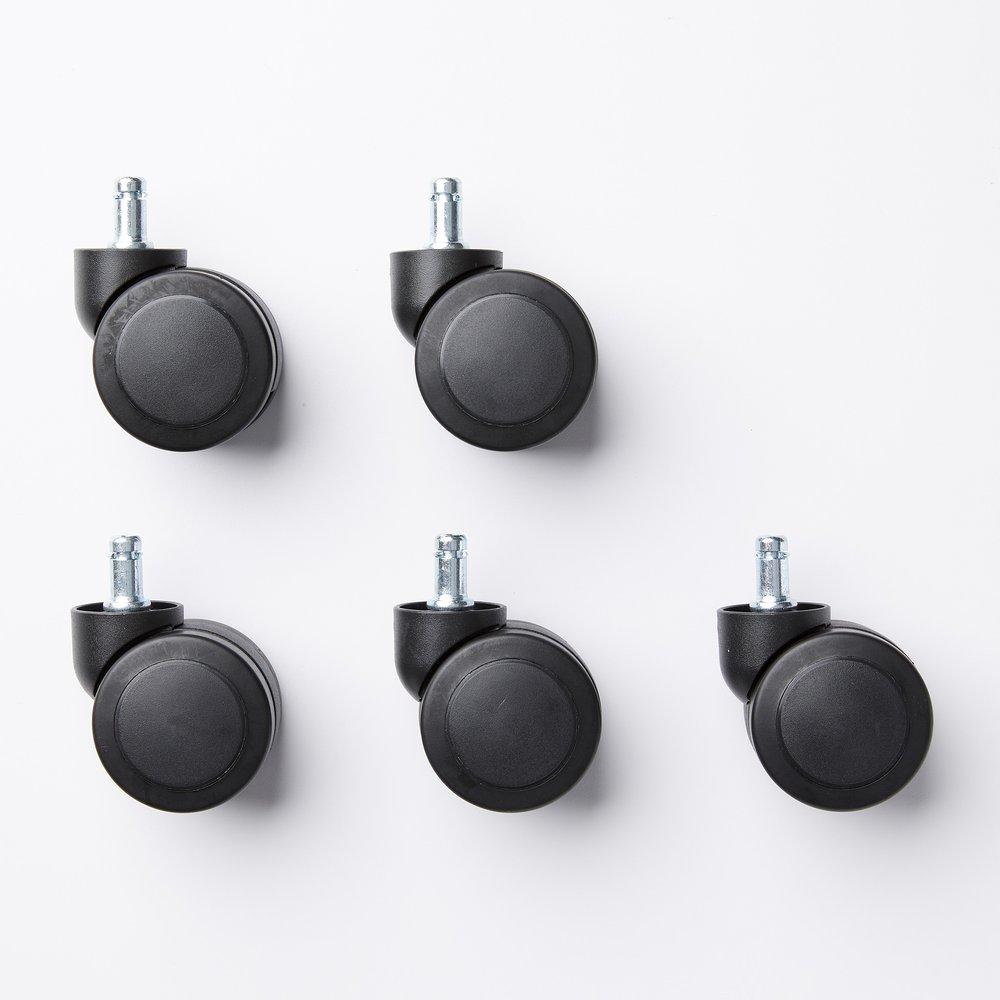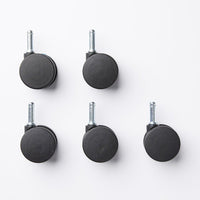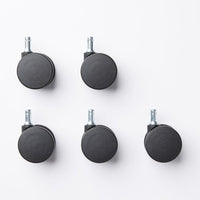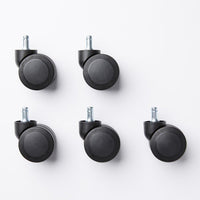 Task Chair Soft Caster Kits
Enhance your chairs mobility with a soft caster, meant for hard surfaces. These casters allow you to smoothly glide your chair without over-rolling, ensuring better control on hard flooring. They are made from a softer material that helps reduce potential scratches that can occur on your floor.
Each kit includes five black soft chair casters, meant for the task chairs sold on our website; See Task Chairs Here

Ten to fifteen (10-15) business days from date of order.
Ergonomic office accessories improve the functionality of your workspace by adding comfort and enhancing productivity. Work comfortably and efficiently by combining these accessories with an adjustable task chair and desk.
At Office Interiors, we make conscious choices in sourcing our products. We partner with manufacturers who are world leaders in environmentally friendly products. Prioritizing responsible sourcing through our partnerships helps us better serve not just our customers but also our planet. 
Learn more about Haworth's eco-friendly practices below.
Something For Our First-Time Office Furniture Buyers