LX Dual Direct Monitor Arm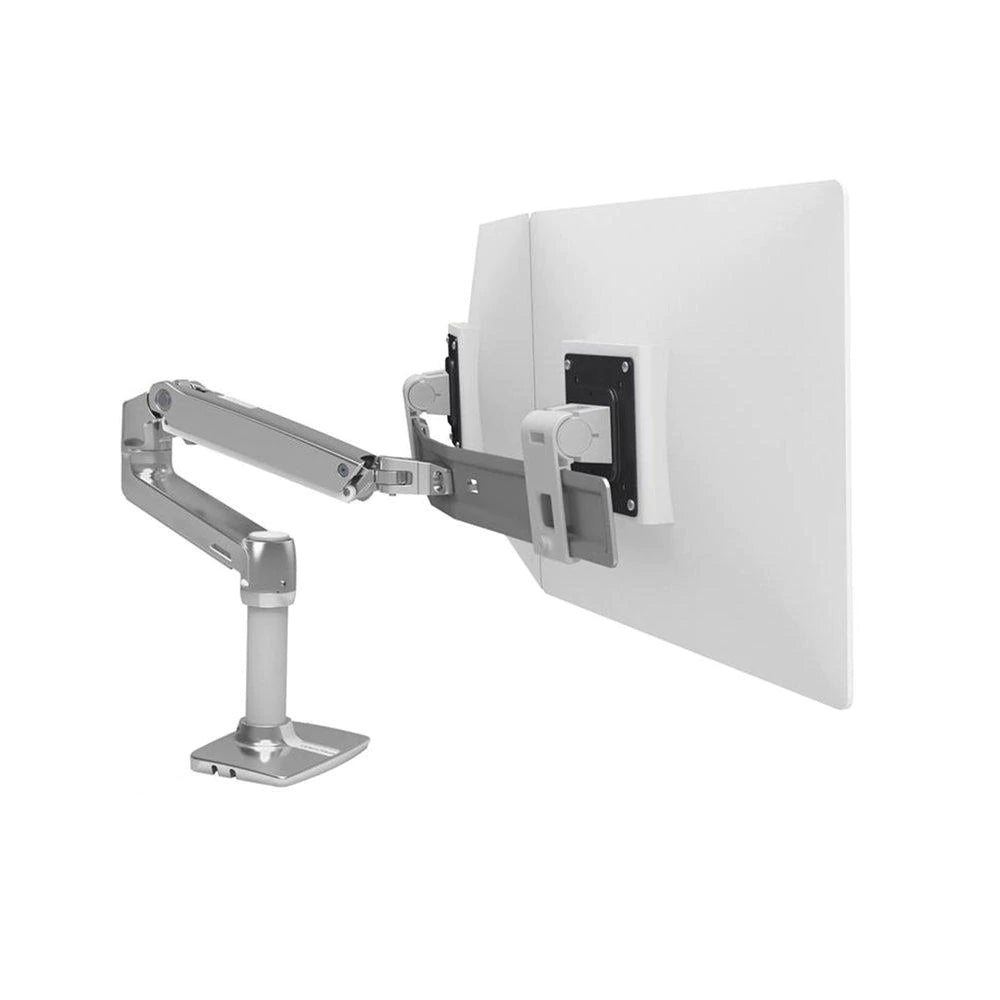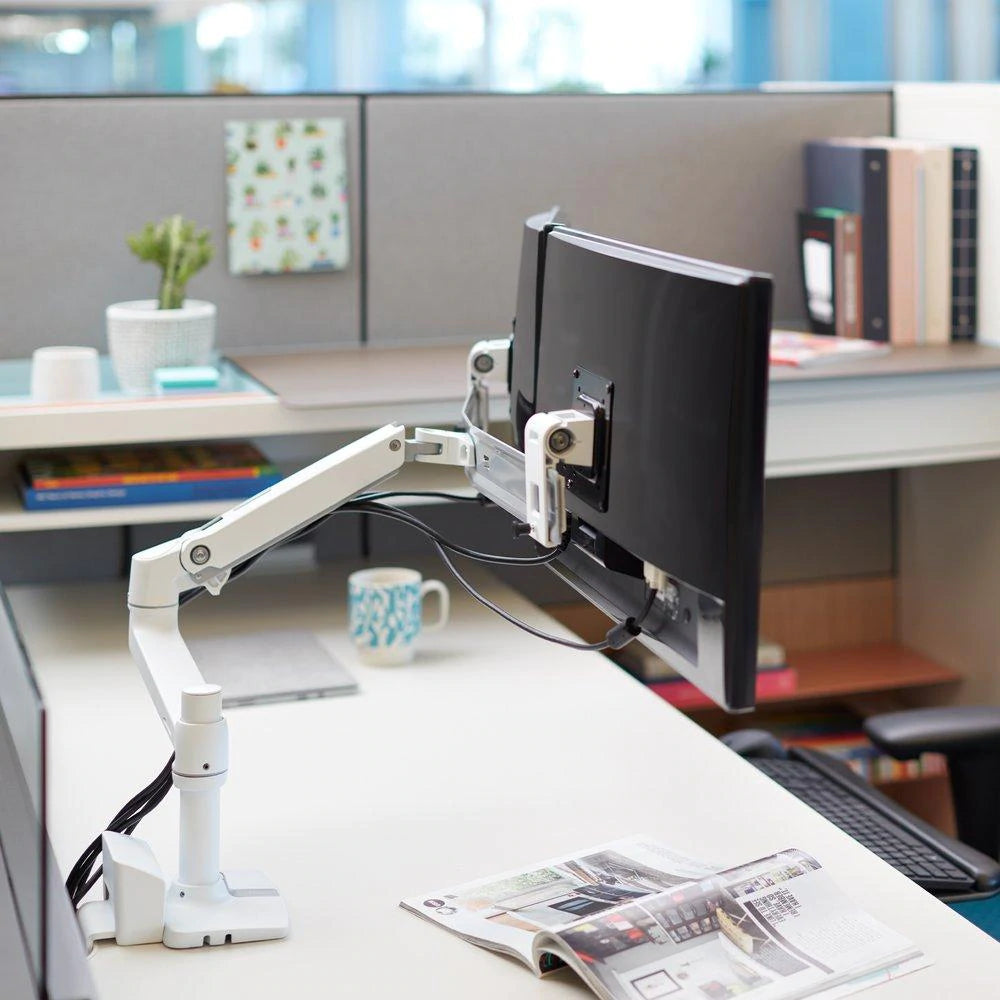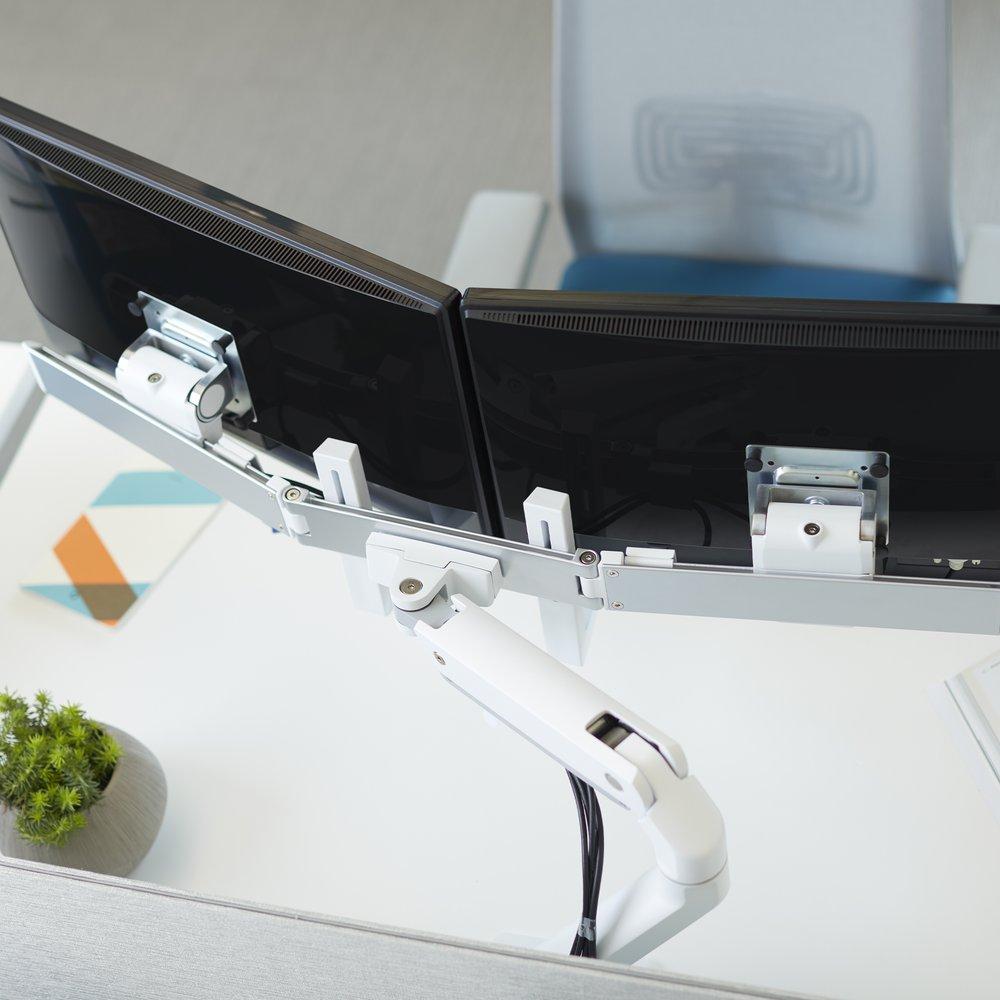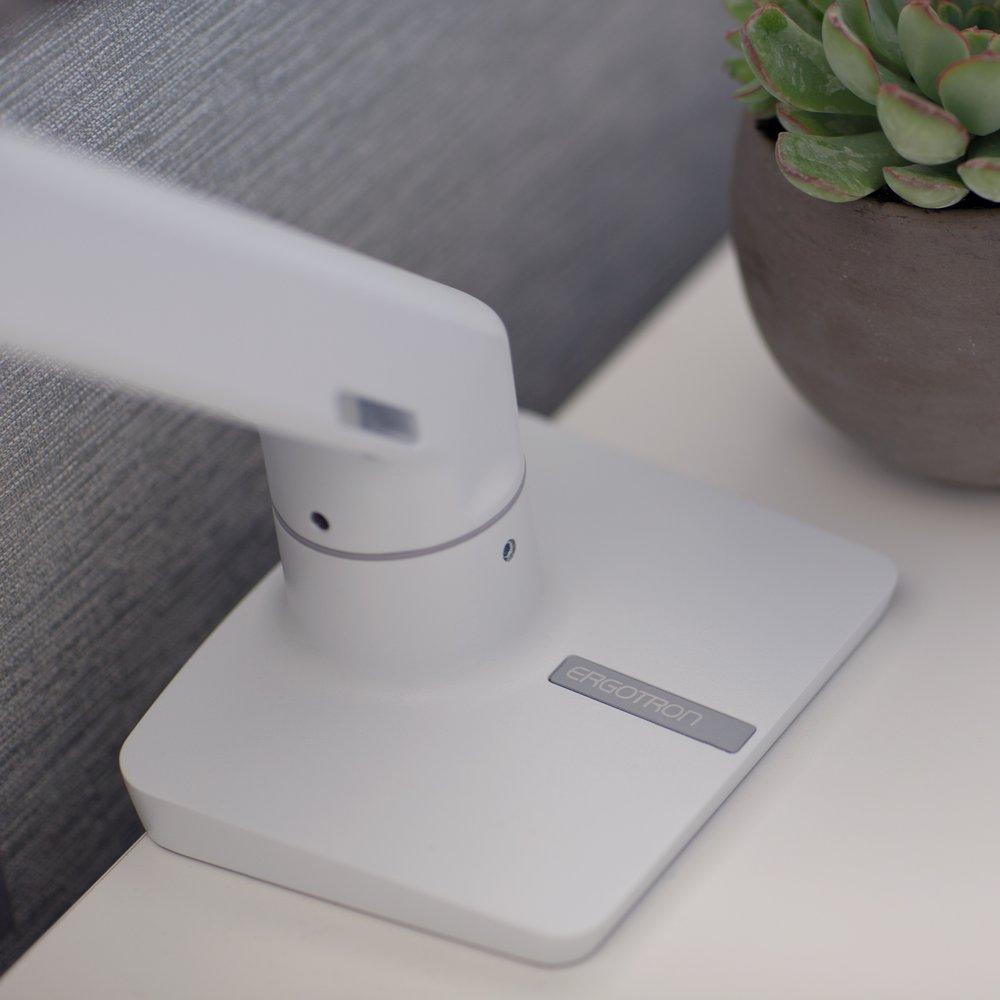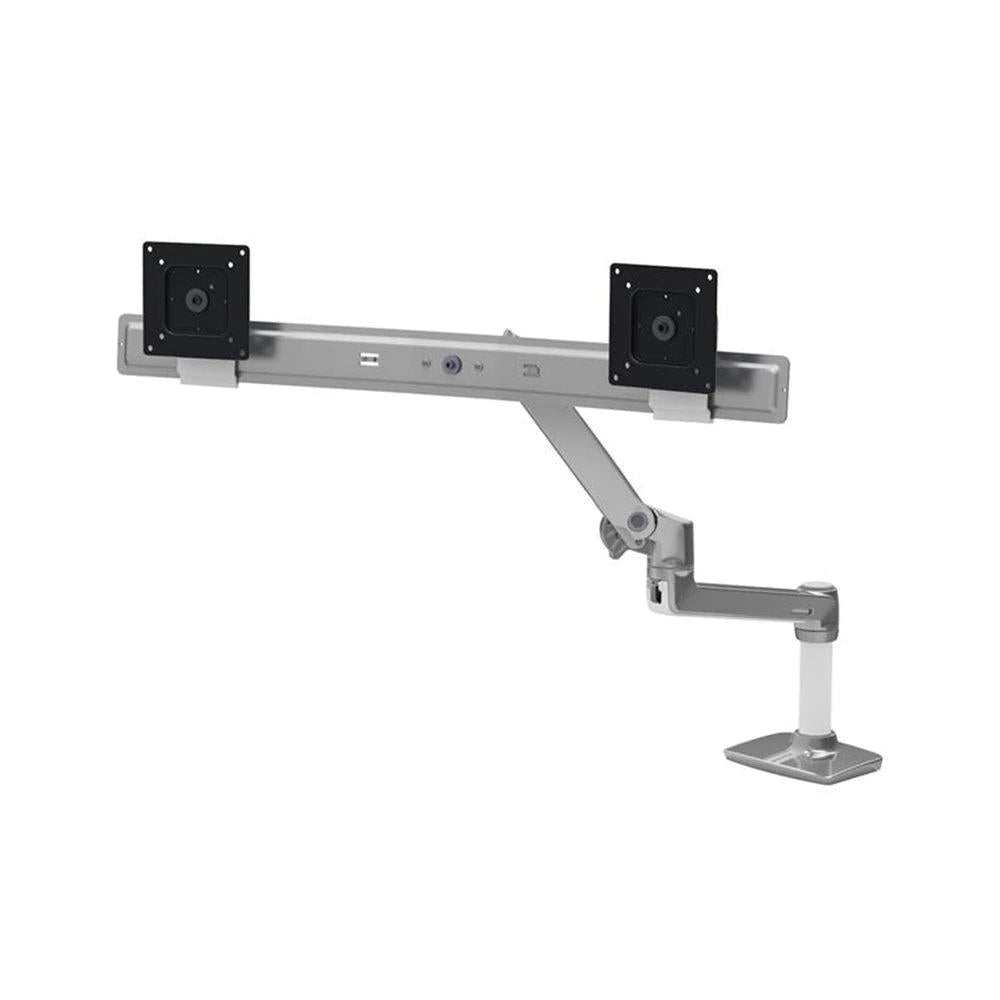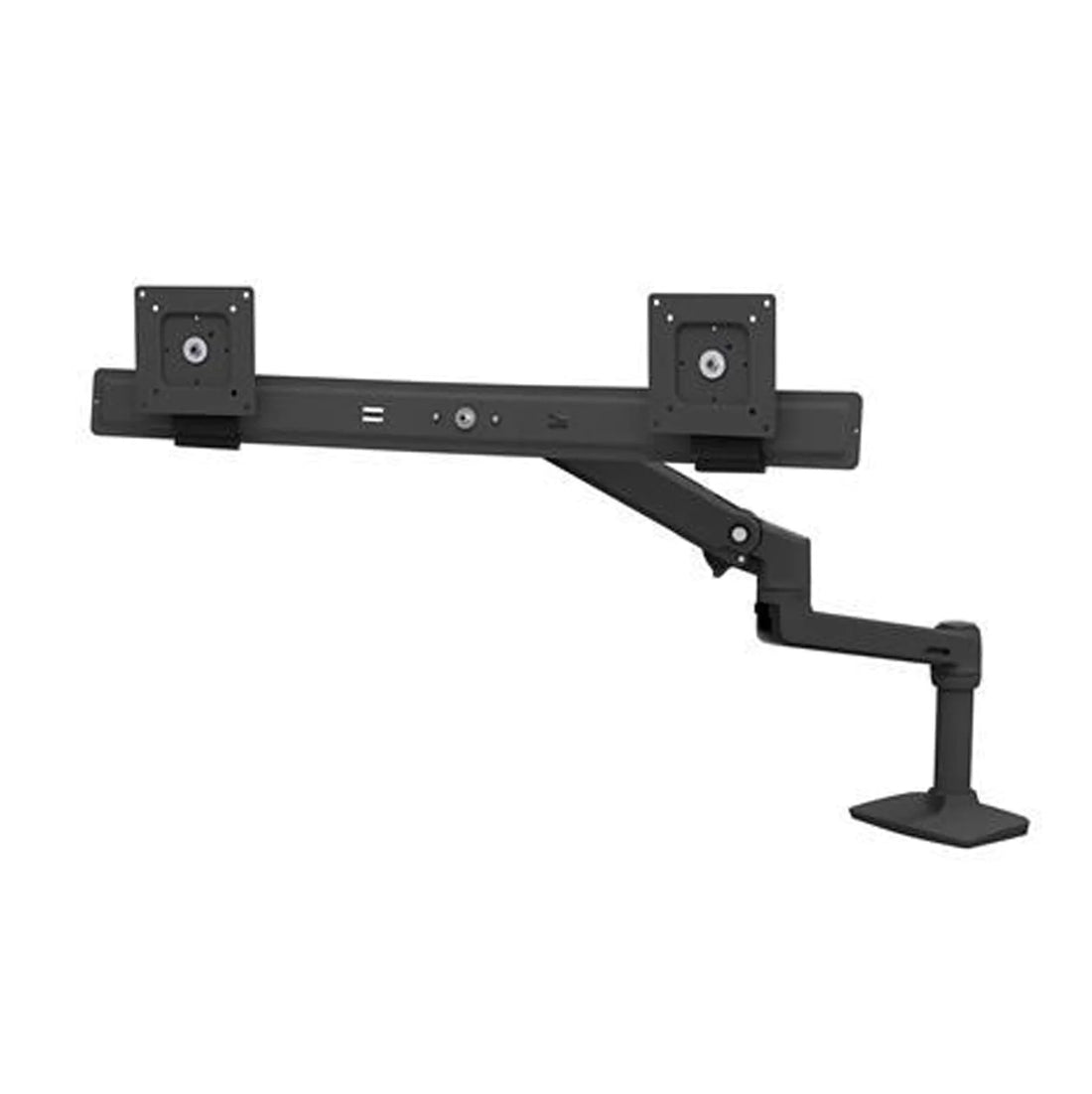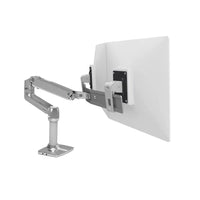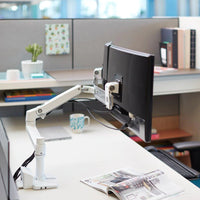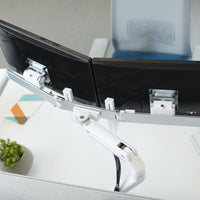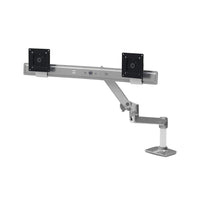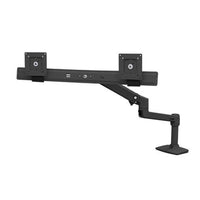 LX Dual Direct Monitor Arm
This fully adjustable dual monitor arm allows you to position two monitors right where you need them to help reduce neck pain and fatigue. The arm rotates 360°, moves forward and back, allows you to tilt your monitors independently up and down, and can place your monitors in landscape or portrait mode separately. Simple to install, the Ergotron LX dual direct monitor arm can attach to just about any table or desktop.
Features
Patented Constant Force™ Technology for premium adjustment and years of trouble-free operation
Integrated cable management
Adjustable height monitor arm, extension, two monitor pivots, hinged bow, handle, mounting hardware.
Desk mount includes desk clamp and grommet mount.
For use with screen 32″(813mm) or smaller.
Weight capacity is 5-17.5 pounds per screen. Maximum combined weight is 35 pounds. Height adjustment range is 11.5″(292mm).
Tilts 70° up and 5° down from center.
180° rotation base stop.
Pans 180° - Hinged bow allows monitors to pan from left to right independently.  Rotates 360°.
Extends out up to 24″(610mm).
Quick release monitor.
Integrated cable management.
One touch adjustment.
Handle allows for easy positioning of multiple monitors simultaneously.
Certifications
Ten to fifteen (10-15) business days from date of order.
Ergonomic office accessories improve the functionality of your workspace by adding comfort and enhancing productivity. Work comfortably and efficiently by combining these accessories with an adjustable task chair and desk.
At Office Interiors, we make conscious choices in sourcing our products. We partner with manufacturers who are world leaders in environmentally friendly products. Prioritizing responsible sourcing through our partnerships helps us better serve not just our customers but also our planet. 
Learn more about Haworth's eco-friendly practices below.
Something For Our First-Time Office Furniture Buyers